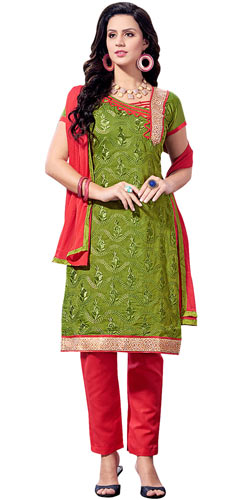 Free Shipping
Assured Delivery
Safe Shopping
24x7 Customer Support
Guaranteed Same Day Delivery If Order Before 4 P.M.
Product Name :
Spectacular Chanderi Printed Salwar Suit
Product Details :
Let your loved ones cherish the moment that this gift of Spectacular Chanderi Printed Salwar Suit creates with the essence of your love for them. This Chanderi Suit is embroidered with fine threads on Green background, wrinkle free, shrink resistant, skin friendly, easily washable and comes with triangle shaped neck. The Salwar and Chunni both are Pink coloured depicting this Salwar Suit as party wear.
Rs. 1,345.00 / $ 19.21
Earliest Delivery : 24-Jan
Small Towns and Villages may take more time depending on location.
Want early delivery: Click Here for same day hand delivered items