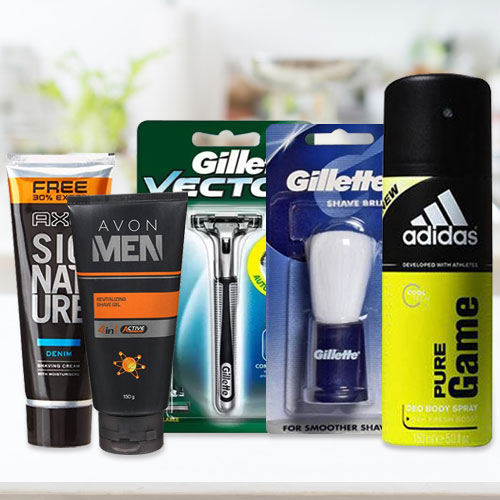 Free Shipping
Assured Delivery
Safe Shopping
24x7 Customer Support
Guaranteed Same Day Delivery If Order Before 4 P.M.
Product Name :
Appealing Men's Exclusive Combo Pack
Product Details :
Convey your special wishes with this Men's Exclusive Combo Pack as you enhance happiness in the lives of other people. This enticing Hamper of 5 Male products constitutes of a Signature Axe Shaving Cream (75 gm), a Gillette Shaving Brush along with an ultra smooth Gillette Vector Razor, a soothing Avon After-Shave Balm (100 mg) along with a Deo by Adidas.
Rs. 1,350.00 / $ 19.29
Earliest Delivery : 24-Jan
Small Towns and Villages may take more time depending on location.
Want early delivery: Click Here for same day hand delivered items